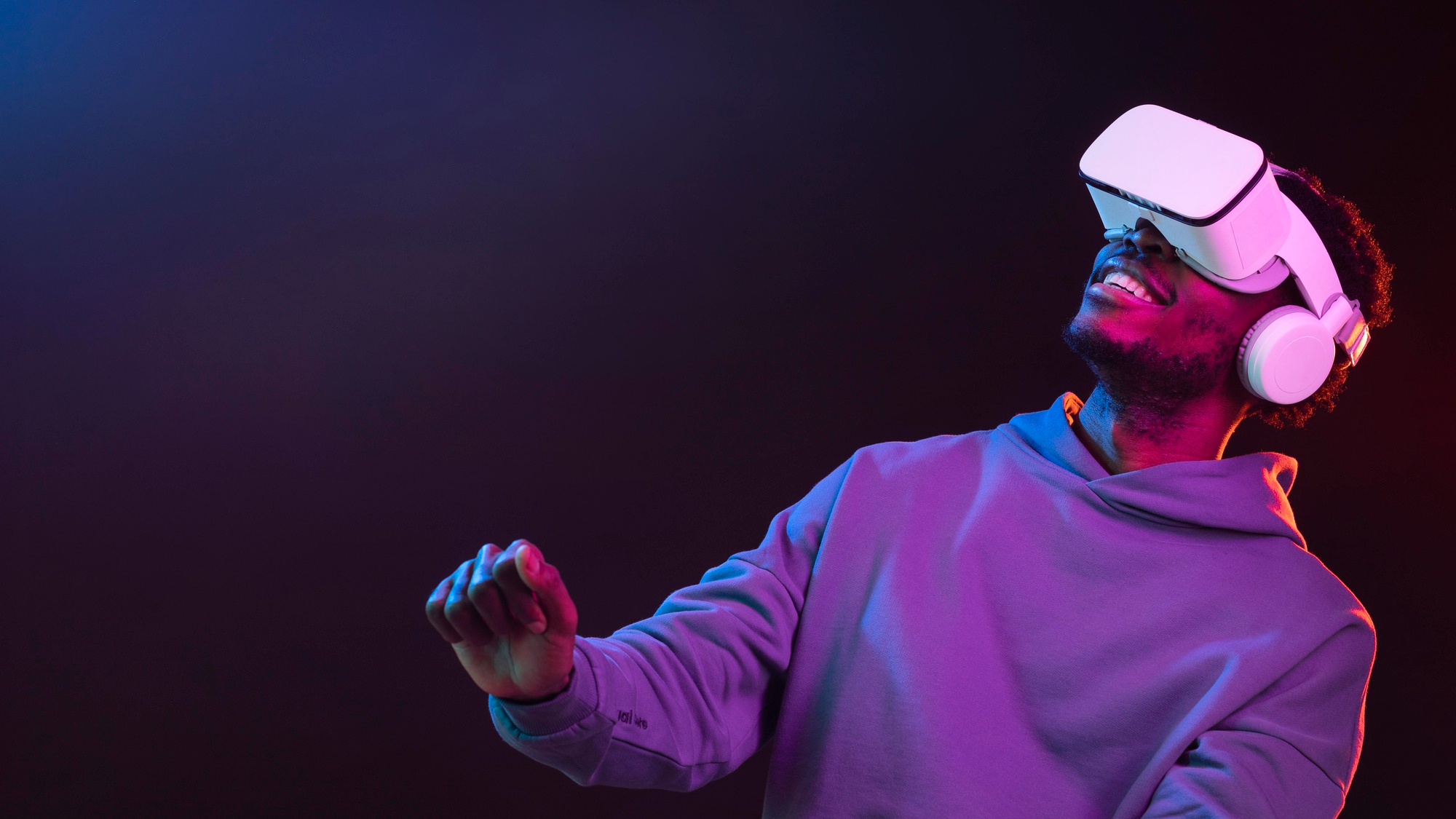 Scaling young talents in Tech and the Arts
Young Nigerians are becoming bullish. They seem to be on a roll. A number of them have recorded astounding successes in technology, entertainment and the Arts. Recently, two young Nigerian artistes, Damini Ebunoluwa Ogulu (Burna Boy) and Ayodeji Ibrahim Balogun (Wizkid), won the prestigious Grammy Awards for Best Global Music Album and Best Music Video respectively. Tech start-ups Flutterwave and Paystack (owned by Millennials) have raised hundreds of millions of dollars in months, with the former now a unicorn (valued over $1 billion). Nollywood movies now gross hundreds of millions of naira owing to their creativity, the upsurge in cinema culture, and advancement in streaming platforms.
There is a need to cement continental leadership and accelerate global expansion on the one hand and also widen and scale the platforms to absorb millions of young talents across the country on the other hand. Over 12 million of the about 30 million youth able and willing to work are unemployed and the country faces dire consequences if the impending youth bulge is not converted to advantage. Much of the feats accomplished by these young Nigerians have been in spite of the harsh business environment. Scaling will require all hands on deck.
Tech as growth catalyst
Today, there are more than 25 companies in Nigeria's technical talent sector with diverse expertise and focus ranging from training companies, tech communities, training initiatives, government programs, talent outsourcing and technical software support, according to TechCabal and Tek Experts. In their report, Inside Nigeria's Technical Talent Landscape: The History, Key Players and The Future, they recalled that it was a struggle to get a well-trained developer in Nigeria in early 2000s. Nigeria now has the second-highest tech-startup density in Africa and the fintech companies in the space raised $360 million from international investors in November 2019 alone.
With its approximately 197 million people (accounting for about 47% of West Africa's population) and large entrepreneurial youth population, the World Bank in its 2019 Nigeria Digital Economy Diagnostic Report stated that Nigeria can have much more than the tiny fraction it currently holds in the global digital economy which is projected to be worth 25 per cent of world's overall GDP in less than a decade or risk being left behind. To scale or achieve this feat, the global financial institution says that the country needs improved digital connectivity. Over 122 million Nigerians are connected to the Internet (NCC), but a lot of these are mobile data users according to the Center for Global Development. [Our previous article shows that more than half of all Nigeria's six geopolitical regions have access to the internet]. The Center puts Nigeria's broadband penetration at 38,000km, falling short of the 120,000km of fiber-optic cable that the country desperately needs for effective broadband coverage. While mobile data is useful to individual users, it is not effective for large organisations which need many people online at the same time. To scale talent in the tech sector, something must be done about broadband. The Nigeria's Governors' Forum agreed in January 2020 to address the issue of Right of Way (RoW) charges across the country. Since then, Ekiti State has crashed its RoW charges by 96 per cent from ₦4,500 to ₦145 per meter. Ogun State had earlier in 2018 waived 250km of broadband cables charge for MainOne, one of Nigeria's major Internet service providers, in return for the provision of free Internet service at the government secretariat for the next 30 years. Lagos State, the effective start-up capital of Nigeria (77 per cent of Nigeria's startups are in Lagos according to a Google-commissioned research by OC&C Strategy and Consultants), is building its own unified Internet fibre infrastructure. Other states should follow.
Entertainment and Arts hold so much promise
Nigeria's movie industry, Nollywood, (with practitioners in scripting, directing, sound, High Definition (HD) techniques, acting, cinematography, make-up, editing etc.) is second-largest film producer in the world in terms of number of movies. With over 50 movies weekly, Nollywood produces more movies than United States' Hollywood and is second only to India's Bollywood, according to the United Nations. The US International Trade Administration estimates that the local industry employs about a million people and generates over $7 billion for the economy and produces around 2,500 films a year with a projection of US$22 million by 2021 for total cinema revenue. The industry hadn't always been that way. Despite its humble beginnings, the industry has grown from small theatres to home videos in cassettes to compact disks and now Pay-TV subscription, cinema and streaming. To understand how far the industry has come, Figurine, a Kunle Afolayan-directed movie was seen as a game changer in the last decade and it grossed N30 million. About ten years later, Omo Ghetto: The Saga, a movie directed by the award winning Funke Akindele, has made almost N630 million, over 20 times more than Figurine. It is also interesting that the top-two highest grossing Nigerian movies were directed by women.
How do we scale? The Entertainment and Media Industry is projected to rise to a $10.8 billion market in 2023 according to Statista, an online global data platform. To achieve this, the country needs to first tackle the industry's most serious challenges. According to Dr Añuli Agina, the Director of Academic Programmes at Pan-Atlantic University's School of Media and Communication, distribution and training are the most important challenges of the industry today.
While there are some training academies such as Multichoice Talent Factory, Kunle Afolayan Productions Academy, a Master Programme in Film Production at PAU, the Nigerian Film Institute in Jos, there is a need to create many more capacity building institutions and to structure the existing apprenticeship system in the industry.
Capacity building on a large scale for all the trades (from story conception to screen) and refocusing the relevant departments in universities to ensure that the curriculum is adequate for a career in the industry will go a long way to providing much needed talent if this industry is to achieve its potential. This is particularly instructive given that the tech sector has recorded massive successes despite little or no government support largely due to certifications that are adequate for acquiring quality tech knowledge and skill and securing a career in the industry, at home or abroad.
Dr. Shaibu Husseini, a Nollywood expert noted that training and capacity building in technical areas such as directing, production design, photography, sound, music scoring and editing will lead to significant improvements in quality of movies. Today, the industry produces a lot of romantic comedies and melodramas. Art films that are interestingly complex and require interpretation, like paintings, are rarely made in Nollywood partly because of the human capacity problem.
According to Dr Hussein, the industry also needs critical infrastructure such as production lots where movies can be shot from start to finish. This will greatly improve the quality of movies produced in the country.
Nollywood presents business and growth opportunities along the whole value chain. According to the US International Trade Administration some of these opportunities include: opening of cinemas in underserved cities and the use of technological platforms to enhance distribution.
Nigeria has a large pool of music and art talents. Nigerian music and arts have also grown significantly. By 2021, the total music revenue is estimated to rise at an average annual growth rate of 13.4% to $73 million, according to the US International Trade Administration. In 2017 alone, 140 Nigerian artists sold 323 artworks worth $5,539,648 at African Art auctions and Njideka Akunyili Crosby, a Los Angeles-based Nigerian artist, sold seven artworks at Christie's auctions for a total price of $8,634,774, according to the 2017 Diamond Bank/FCMVA Nigeria Art Market Review.
Apart from tackling piracy and poor infrastructure problems, massive investment is needed to support talented artistes and other stakeholders like producers who are struggling to go mainstream. University music departments may need to rethink their curriculum to ensure that Nigeria-influenced Afrobeats and its potential evolution and fusions are taught.
Government also needs to invest and attract private investment into more art auctions, exhibitions and galleries that cater to different classes of artists, from traditional arts to contemporary, established artists to up-and-coming ones and even those in tertiary institutions.
The World Bank projects that by 2030, 66 million more men and women will join Nigeria's labour force and the government must create at least two million jobs annually from 2010 to get them busy. Nigeria has entered two recessions in six years from 2016 and has averaged 0.83% annual growth rate from 2016 to 2019. Entertainment, technology and arts present a great opportunity for the country to turn the tide and achieve its job-creation and growth goals.