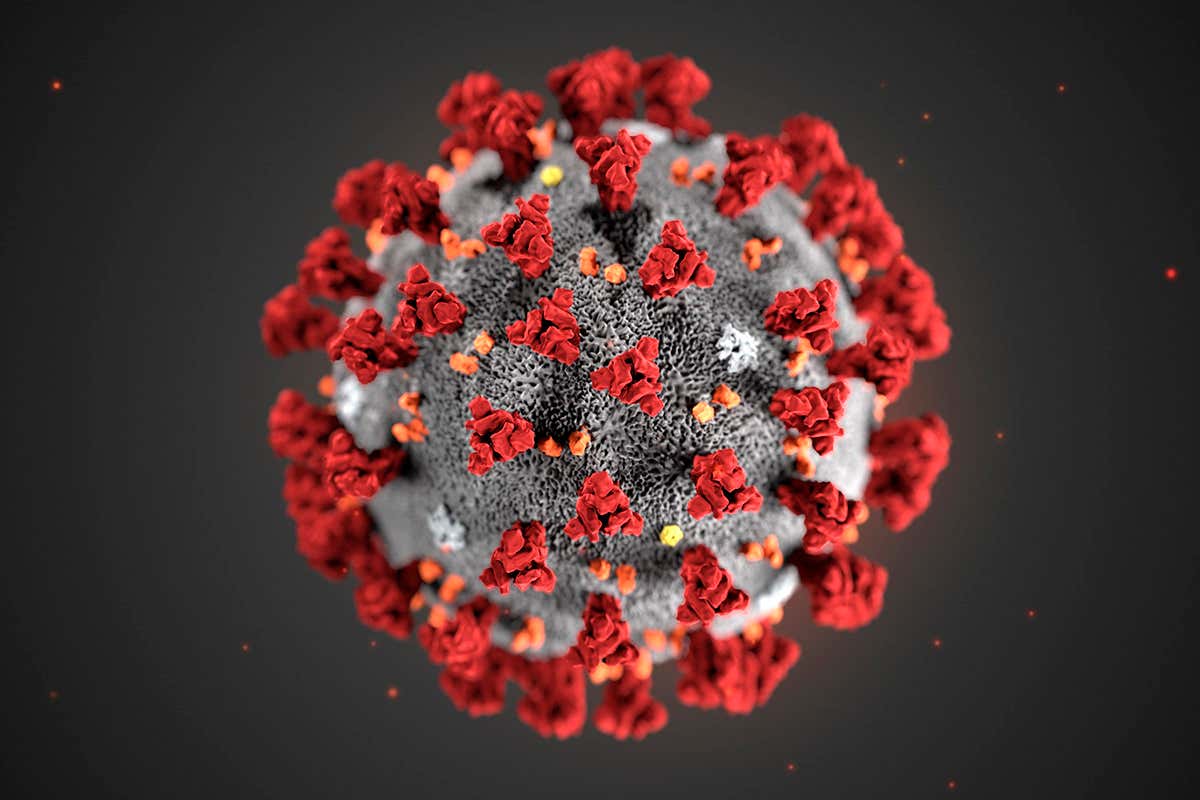 Organisational resilience for a post Covid-19 world
Over 97 million people have contracted the novel coronavirus worldwide and over 2 million of them have died since China reported its first cases to the World Health Organisation in December 2019, according to data compiled by John Hopkins University. In Nigeria, over 120,000 cases have been officially recorded and about 1,500 have died. Beyond the health crisis it has created, the pandemic has had a negative impact on the economy and forced organisations to adapt in order to survive.
The pandemic induced a lockdown in some cities and rattled both the private and public sectors. Organisations had no choice but to work from home or send all employees on leave until they could organise themselves to work remotely. The few companies that had Work from Home policies were able to adapt quickly. There is a second wave of the virus in the country and some organisations have again asked their employees to work from home. While their employees are staying home, not all of them can work from home, and productively.
We found in our research (Remote Work: Lessons from the Lock-down) that most of the respondents who worked from home during the lock-down of Lagos are educated. In fact, the least educational qualification of about 95 per cent of our respondents is HND; 40 per cent have first degrees and 51 per cent are Masters degree holders. Research suggests that not all jobs may be amenable to work from home. A World Bank report, Who on Earth Can Work from Home?, found that on the average, one in three jobs can be done remotely in high-income countries and only one in 26 jobs are amenable to home-based work in low-income countries. Another research by the global financial institution, reveals that globally, "sectors such as ICT, professional services, the public sector, and finance are more amenable to WFH". We surveyed Lagosians who worked from home during the lockdown. Over 70 per cent of our respondents work in: Finance & Financial Services, Education, Telecommunications, Advertising & Marketing.
While the focus of our research was on the private sector, 3 per cent of the respondents worked in the public sector. The Lagos State Government asked its employees at different levels and at different times to work from home. There are concerns about their productivity as their regular work is structured around the physical office, with little room for flexibility owing to the non-digitalization of their operations, manual processes and tools, etc. Access to power and internet connectivity are also major challenges. Although Nigeria has launched the Government Integrated Financial Management Information System (GIFMIS) in the bid to digitise its operations, the country still ranks very low (141) on the E-Government Development Index compared to its continental peers such as South Africa (78).
Sectors such as ICT, professional services, the public sector, and finance are more amenable to WFH.
Building organisational resilience
Organisations have lived with the Pandemic for almost a year. Have they become more resilient? Are employees better prepared for future shocks? The lockdown has given us an idea of what the future of work may be like. Over 90% of our respondents said they would like to work from home sometimes. It seems Work from Home (at least some of the time) is here to stay. A Fortune magazine survey of CEOs of the 2020 Fortune 500 list indicated that about a quarter of them believe that 90% of their workforce will never return to office. Lagosians cited savings in commute time, flexible schedule, work-family balance and increased productivity as the main advantages of working from home. Interestingly, a lot of the productivity increase came from savings in commute time; respondents felt more rested and creative working from home during the pandemic-induced lockdown of Lagos.
What then are the challenges facing remote work in our clime and what can be done about them? How can the private and public sectors seize the opportunity of the pandemic, take the lessons and build a workforce of the future that is flexible, productive and resilient? A large majority of our respondents highlighted epileptic power supply, unstable Internet connectivity, poor communication with co-workers and social isolation as some of the major challenges they faced while working from home.
We surveyed Lagosians who worked from home during the lockdown. Over 70 per cent of our respondents work in: Finance & Financial Services, Education, Telecommunications, Advertising & Marketing.
The importance of a stable power supply cannot be overemphasised. Six decades after independence, households and businesses still lack access to a constant supply of electricity. Not many employees have generators or can afford the cost of running a generator to enable them work from home. Yet, in cities like Lagos, work from home has the potential of reducing traffic congestion and increasing productivity. Online schooling has exacerbated the challenge of working from home for many parents.
Stable internet connectivity was the most important challenge to working from home mentioned by the respondents. The number of people on Zoom and other communication platforms at the same time probably stretched capacity beyond the limit. According to the NCC, while active Internet subscriptions were over 138 million in April 2020, the number of subscribers on broadband was about 75 million. Organisations that are serious about Work from Home will have to find ways to provide their employees access to stable Internet.
For the public sector, digitalisation of their operations is a first major step towards becoming resilient. Ensuring employees have access to files and information while working remotely will make it possible for government employees to deliver service while working from home. More importantly, it will save citizens precious time they spend going to government departments for services they can access online.
Will organisations emerge from this crisis better, stronger, more resilient? Are they better able to face shocks in the future? Have the infrastructure and resources, as well as organisational support been made available to employees to enable them work remotely? This crisis presents a unique opportunity to build the organisation of the future. A common saying in 2020, which is still relevant today is, "never waste a crisis."